Sometimes I get an e-mail and need to call someone back. Image that – an actual phone conversation.  And, I don't have their phone number in my address book. If I am on my phone, I want to click their phone number to call or I have to try to memorize it to put it into my phone to call. Yes, I could ask Siri or Google Assistant to call but they don't come with a southern accent if you know what I mean.
Regardless, you need to make your phone number in your email signature clickable. In MS Outlook, it is easy to do.  In Options, Mail, Signatures,  you can type in your phone number as usual.  Click the link icon, and in the blank box beside Address, type tel:1-xxx-xxx-xxx, then click the OK buttons as you close the windows.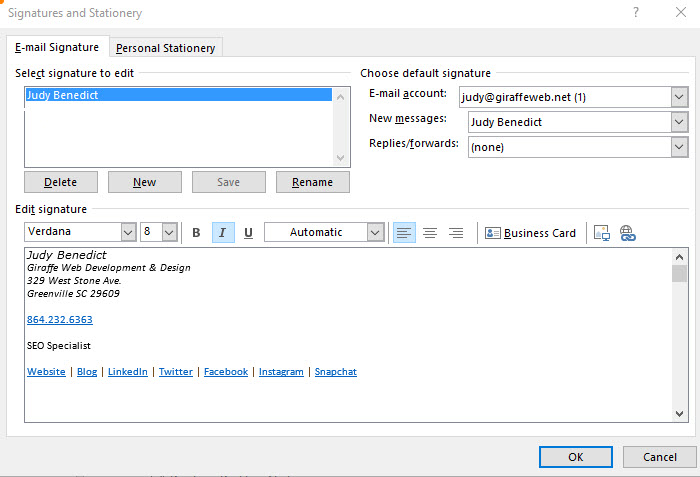 For gmail or G Suite, you can go to your settings, general, scroll to signature to do this. Make sure you save your new settings.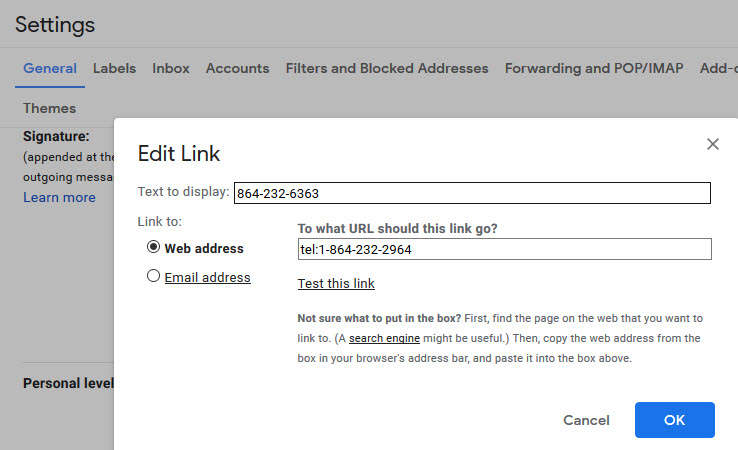 For outlook.com, click on settings, more Outlook settings, mail, Compose and Reply.
If you have another email system, ask your provider or search online for how to add or edit your signature.
Here's to quickly calling you back!