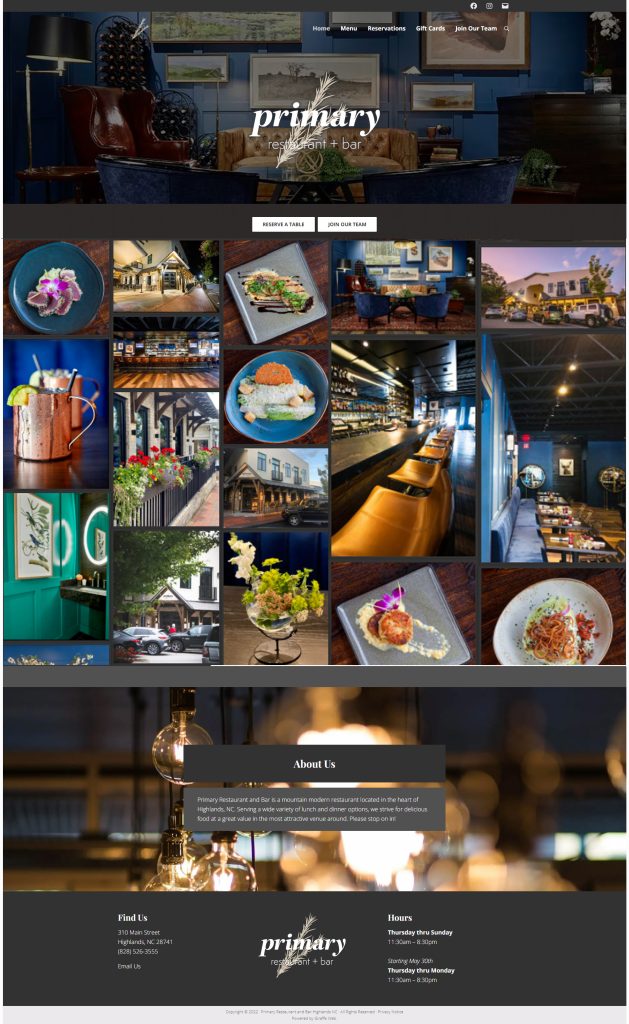 The owner contacted Giraffe Web in the fall of 2021 for a website for a restaurant they were opening. That restaurant got delayed and in the interim, they closed on a restaurant in the spring of 2022 and needed a new website immediately. Luckily, photography was already on hand and the graphic designer was able to quickly rebrand the logo. The menu uses a third party menu system that easily embeds in the website. Giraffe Web set up the social media as well as acquired ownership of the previous restaurant's Google business profile.
The restaurant opened May 5th, 2022 and was website was fully functional with the ability to make an online reservation. We'll be adding review management in the near future.
If you are traveling to Highlands, make sure to reserve your spot at Primary Restaurant & Bar – https://primaryhnc.com.