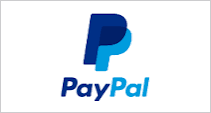 Earlier this year I had an automatic payment on my business PayPal account that a client was supposed to login to the vendor and input their own payment info, which they failed to do. I did get reimbursed by the client but there is recourse to remove any authorizations for future payments from your PayPal account.
This was a good lesson for me to make to make the time to review my list of authorizations on PayPal. I would suggest you login and view who you have authorized to draw money from your PayPal account.  Since most PayPal accounts are directly connected to your checking account, and with the daily news about security breaches, login to see who has authorization:
Log into your PayPal account
Click on Profile
Click on Profile and Settings
On the left, click on My money
Scroll down and click on "Set Automatic Payments"
All your authorized payers will be listed.
Click on any that you want to cancel as being authorized.
Beside the Status, you can click on "Cancel"
Click Yes to Confirm
Be sure to use the "Active" filter as there may be several pages of active authorizations that you would want to cancel. Even if you are unsure whether to cancel anyone on your list, you should always be able to use your PayPal account again at the same vendor without any problem.
You should also check this on your personal PayPal account too. The steps are a bit different:
Click on the settings icon
click on the payments link
click on Manage automatic payments
You will see a list of who is authorized to automatically withdraw from your account in the future.
Click on any you want to cancel.
You may also want to click on Security and double-check your permissions.